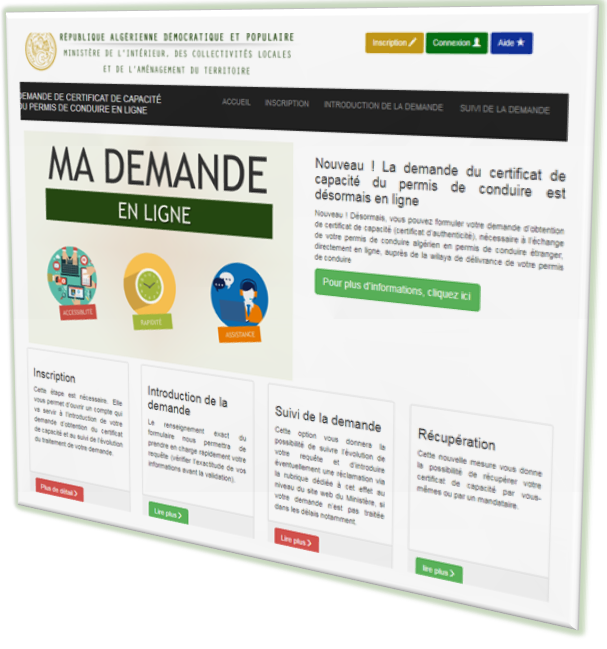 Application for Driving Qualification Certificate

The Algerian nationals residing in the United Kingdom can obtain a Driving Qualification Certificate (Certificat de Capacité de permis de conduire) through the electronic service launched by the Ministry of Interior, Local Collectivities and Territory Planning, which is dedicated for the nationals residing abroad and registered with the Algerian Diplomatic and Consular Representation.

To this end, nationals concerned must have a valid Algerian driving licence and residing regularly in the United Kingdom.

Applications may be submitted through the following website of the Ministry: https://capacitepc.interieur.gov.dz/ by registering and creating an account, then submitting application by filling out the electronic form.

The application is received by the authority issuing the valid driving licence, which, after examination, transmits electronically the certificate in question to our services. The document is thereafter edited and signed by the Head of the Consular Post.

To collect the certificate, the applicant should submit an identity document and any document evidencing his residence in the UK.

The certificate is valid for a period of six (06) months.

Nb: issuing the driving qualification certificate is in the sole competence of the Algerian authority establishing the driving licence. The Consulate merely delivers the document to their holders and is not empowered to make changes thereto or responsible for the delays in its issuance.